Random happiness joke:
Happiness is merely the remission of pain.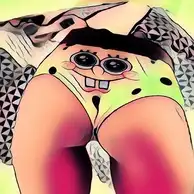 Selected happiness jokes:
The mother had three virgin daughters. All three got married almost at the same time and went on a honeymoon. The mother was very worried about the beginning of their sexual life, and asked them to send her at least a few words how it's going.
The first one sent a postcard from Hawaii, just after two days after the wedding. On top of it there was just one word: "Nescafe". Her mother ran into the kitchen, find a coffee "Nescafe" and read on the label: "Blessing" until the last drop". Mother blushed, but was satisfied with her daughter's happiness.
The second daughter sent the postcard from Jamaica a few days later, where she read "Benson n Hedges" cigars. She immediately went to the man's room, where she found his "Benson Hedges" and read "Extra Long cigars. King Size". She again shyly blushed, but was happy for her daughter.
The third daughter went off for the honeymoon to Caribbean. Mother was waiting for
the week – nothing. Week later - nothing again. Only a month later finally got a postcard, where with the trembling hand was written "British Airways". Mother quickly found a journal and began to look for what she was afraid about, and then she found British Airways advertisement and read: "Three times a day, seven days a week, in both ends!"
More happiness jokes...