Random wisdom quote/joke:
A man walks into a bar after a long day and proceeds to drink. Meanwhile he gets friendly with this well dressed chap near him.
After some beers this new friend says " Dude do you know that if you drink whiskey here you can fly temporarily ?"
"What ? That's absurd !! Ok prove it to me right now !!" says the man, wisely.
The well dressed guy removed his coat, and then proceeds to jump out the window. He does a somersault and some tricks and comes back in safely.
"Your turn " he says.
The man, who now has complete faith in the dude proceeds to take a shot of whiskey and jumped out through the window. He fell and broke most of his bones.
As he was being taken away in the ambulance, the bartender comes up to him and says " Damn... Superman can be real mean when he is drunk !!"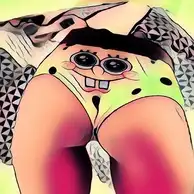 Selected wisdom quotes/jokes:
More wisdom quotes/jokes...
First Law of Revision: Information necessitating a change of design will be conveyed to the designer after -- and only after -- the plans are complete. (Often called the "Now they tell us!" Law.)
Corollary: In simple cases, presenting one obvious right way versus one obvious wrong way, it is often wiser to choose the wrong way, so as to expedite subsequent revision.