Random statistics joke:
Two unbiased estimators are sitting in a bar, having a few beers. The first one says, "How do you like being married?" The second one says, "It's okay, but you lose a degree of freedom!"
(statistics fun)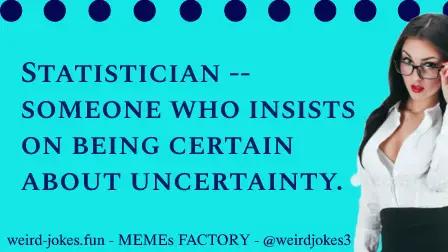 Selected statistics jokes:
NASA Truisms:
Research is reading two books that have never been read in order to write a third that will never be read.
A consultant is an ordinary person a long way from home.
Statistics are a highly logical and precise method for saying a half-truth inaccurately.
More statistics jokes...