Random joke about NOTHING:
A Russian and an Irish wrestler were set to square off for the Olympic gold medal.
Before the match, the Irish wrestler's trainer came to him and said, "Now, don't forget all the research we've done on this Russian. He's never lost a match because of this 'pretzel' hold he has. It ties you up in knots. Whatever you do, do not let him get you in that hold! If he does, you're finished."
The Irishman nodded in acknowledgment. As the match started, the Irishman and the Russian circled each other several times, looking for an opening.
All of a sudden, the Russian lunged forward, grabbing the Irishman and wrapping him up in the dreaded pretzel hold.
A sigh of disappointment arose from the crowd and the trainer buried his face in his hands, for he knew all was lost. He couldn't watch the inevitable happen.
Suddenly, there was a long, high pitched scream, then a cheer from the crowd and the trainer raised his eyes just in time to watch the Russian go flying up in the air. His back hit the mat with a thud and the Irishman collapsed on top of him, making the pin and winning the match.
The trainer was astounded. When he finally got his wrestler alone, he asked, "How did you ever get out of that hold? No one has ever done it before!"
The wrestler answered, "Well, I was ready to give up when he got me in that hold but at the last moment, I opened my eyes and saw this pair of testicles right in front of my face. I had nothing to lose so with my last ounce of strength, I stretched out my neck and bit those buggers just as hard as I could."
The trainer exclaimed, "Oh, so that's what finished him off?!!!"
"Not really. You'd be amazed how strong you get when you bite your own balls..."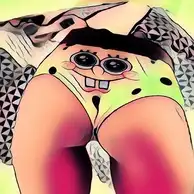 Selected jokes about NOTHING:
Guy walks up to the bar and has a big smile on his face. The bartender say what can I get you? The guys say 5 shots. The bartender says what you celebrating. The guy says just had my first blow job. The bartender says yeah well let me get you a beer. The guy say no if the whiskey cant wash the taste out of my mouth nothing well.
Someone broke into the local Police Station and stole all their toilet seats.
The police have nothing to go on.
Conspiracy Theorist: Nothing more than a derogatory title used to dismiss a critical thinker.
Bucy's Law: Nothing is ever accomplished by a reasonable man.
More jokes about NOTHING...
Two men were talking. "So, how's your sex life?"
"Oh, nothing special. I'm having Social Security sex."
"Social Security sex?"
"Yeah, you know, I get a little each month, but not enough to live on."
On a golf tour in Ireland, Tiger Woods drives his BMW into a gas station in a remote corner of the Irish countryside.
The pump attendant, who knows nothing about golf doesn't recognise Tiger, and greets him in typical Irish fashion.
"Top of the mornin' to ya, sir," says the attendant.
Tiger, who is familiar with Irish customs, responds with, "And the rest of the day to you, sir!"
Tiger then bends forward to pick up the nozzle of the gasoline hose. As he does so, two golf tees fall out of his shirt pocket onto the ground.
"What are those?" asks the attendant.
"They're called tees," replies Tiger.
"And what on the good earth are they fer?" inquires the Irishman.
"They're for resting my balls on when I'm driving," says Tiger.
"Feckin' hell," says the Irishman, "BMW thinks of everything!"
Did you hear about the mathematician who's afraid of negative numbers?
He'll stop at nothing to avoid them.
A man joins a soccer team and his new teammates inform him, "At your first team dinner as the new guy, you will have to give us a talk about sex." The evening arrives and he gives a detailed, humorous account of his sex life. When he got home, his wife asked how the evening went and not wanting to lie, but also not wanting to explain exactly what happened, he said, "Oh, I had to make a talk about yachting," his wife thought this a little peculiar but said nothing more and went to sleep. The next day she bumped into one of his new teammates at the supermarket and asked, "I heard my husband had to make a speech last night. How did it go?" His mate said smiling, 'Oh, it was excellent! Your husband is clearly very experienced!." The wife looked confused and replied to his mate, "Strange, he has only done it twice and the second time he was sick."
I'm thinking of buying a villa in the south of France... I've got nothing Toulouse.
Toll Booths are nothing but Bill Gates.
I've just bought my pet duck a face mask so I can take him for a walk during lockdown.
It's nothing flashy, but it fits the bill.
A cement mixer has been stolen. The police have some clues, but nothing concrete....
My scoliosis was so bad, I was hunched over and convinced there was nothing any doctor or surgeon could do to fix me; but I stand corrected!
An older lady was somewhat lonely, and decided that she needed a pet to keep her company. So off to the pet shop she went. she searched and Nothing seemed to catch her interest, except this one ugly frog.
As she walked by the barrel he was in, he looked up and winked at her! He whispered, "I'm lonely too, buy me and you won't be sorry."
The old Lady figured, what the heck, as she hadn't found anything else. So, she bought the frog and went to her car. Driving down the road the frog whispered to her, "Kiss me, you won't be sorry." So, the old lady figured what the heck, and kissed the frog.
Immediately the frog turned into an absolutely gorgeous, sexy, handsome, young prince. Then the prince kissed her back, and you know what the old lady turned into?
The first motel she could find. (She's old, not dead! )
The mother had three virgin daughters. All three got married almost at the same time and went on a honeymoon. The mother was very worried about the beginning of their sexual life, and asked them to send her at least a few words how it's going.
The first one sent a postcard from Hawaii, just after two days after the wedding. On top of it there was just one word: "Nescafe". Her mother ran into the kitchen, find a coffee "Nescafe" and read on the label: "Blessing" until the last drop". Mother blushed, but was satisfied with her daughter's happiness.
The second daughter sent the postcard from Jamaica a few days later, where she read "Benson n Hedges" cigars. She immediately went to the man's room, where she found his "Benson Hedges" and read "Extra Long cigars. King Size". She again shyly blushed, but was happy for her daughter.
The third daughter went off for the honeymoon to Caribbean. Mother was waiting for
the week – nothing. Week later - nothing again. Only a month later finally got a postcard, where with the trembling hand was written "British Airways". Mother quickly found a journal and began to look for what she was afraid about, and then she found British Airways advertisement and read: "Three times a day, seven days a week, in both ends!"
Sent my hearing aid off for repair a month ago.
I've heard nothing since....
Was you father an alien? Because there's nothing else like you on Earth!
If nothing lasts forever, will you be my nothing?
Guy walks up to the bar and has a big smile on his face. The bartender say what can I get you? The guys say 5 shots. The bartender says what you celebrating. The guy says just had my first blow job. The bartender says yeah well let me get you a beer. The guy say no if the whiskey cant wash the taste out of my mouth nothing well.
Upon hearing that her elderly grandfather had just passed away, Katie went straight to her grandparent's house to visit her 95 year-old grandmother and comfort her. When she asked how her grandfather had died, her grandmother replied, "He had a heart attack while we were making love on Sunday morning." Horrified, Katie told her grandmother that 2 people nearly 100 years old having sex would surely be asking for trouble. "Oh no, my dear," replied granny. "Many years ago, realizing our advanced age, we figured out the best time to do it was when the church bells would start to ring. It was just the right rhythm. Nice and slow and even. Nothing too strenuous, simply in on the Ding and out on the Dong." She paused to wipe away a tear, and continued, "He'd still be alive if the ice cream van hadn't come along."
The Women's Dictionary
1.Fine
This is the word women use at the end of any argument when they feel they are right but can't stand to hear you argue any longer. It means that you should shut up. Incidentally, never use the word "fine" to describe how she looks.
2. Five minutes
These words actually mean half an hour. It is the equivalent to the five minutes that your football game is going to last before you take out the rubbish, so women feel that it's an even trade.
3. Nothing
The word "nothing" means something and you should be on your guard immediately on hearing it uttered. It is usually used to describe the feeling a woman has of wanting to turn you inside out, upside down, and backwards. "Nothing" is signal for an argument that will last "five minutes" and end with the word "fine".
4. Go Ahead (Raised eyebrow)
Said in conjunction with raised eyebrows, it actually means the opposite. The words "go ahead" are not permission to do something; on the contrary it's a dare! If you mistake it for permission, the result will be the woman will get upset over "nothing" and you'll have a "five-minute" discussion that will end with the word "fine."
5. Go Ahead (Normal eyebrow)
Said in conjunction with normal eyebrows, it should not be confused with the granting of permission either. It means "I give up" or "do what you want because I don't care". It is normally precedes by a few seconds a raised eyebrow and the words "go ahead", followed by "nothing" and "fine". She will speak to you again in about "five minutes" when she cools off.
6. Loud Sigh
This is not actually a word, but it is an important form of communication between a man and woman. It is also very frequently misunderstood by men. A "loud sigh" means she thinks you are a complete idiot and wonders why she is wasting her time standing here and arguing with you over "nothing"!
7. Soft Sigh
Again, not a word, but a statement. "Soft sighs" are one of the few things that some men actually understand. It means she is momentarily content. Your best bet is to not move or breathe in the hope that the moment will last a bit longer.
8. Oh
This word - followed by any statement - heralds big trouble. For example, "Oh, I spoke to him about what you were up to last night." If she says "Oh" before a statement, just run - do not walk. She will tell you that she is "fine" when she is done tossing your clothes out the window, but do not expect her to talk to you for at least two days.
9. That's Okay
This is one of the most dangerous statements that a woman can say to a man. "That's okay" means that she wants to think long and hard before deciding what the penalty will be for whatever you have done. "That's okay" is often used in conjunction with the word "fine" and a raised eye browed "Go ahead". Don't be fooled, once she has had time to plan
it out, you are in for some mighty big trouble.
10. Please Do
This is not a statement, it is an offer. The woman is giving you the chance to come up with an excuse for what you have done. In other words, a chance to get yourself into even more trouble. If you handle this correctly, you shouldn't get a "That's okay."
11. Thanks
The woman is thanking you. Don't faint and don't look for hidden meaning. Just say "you're welcome".
12. Thanks A Lot
Thanks a lot" is dramatically different from "thanks". A woman will say "thanks a lot" when she is really ticked off at you. It is usually followed by the "loud sigh". This signifies that you have hurt her in some way. Be careful not to ask what is wrong after the "loud sigh," as she will only tell you "nothing".
There was a man in Bulgaria who drove a train for a living.
He loved his job, driving a train had been his dream ever since he was a child.
He loved to make the train go as fast as possible.
Unfortunately, one day he was a little too reckless and caused a crash.
He made it out, but a single person died.
Well, needless to say, he went to court over this incident.
He was found guilty, and was sentenced to death by electrocution.
When the day of the execution came, he requested a single banana as his last meal.
After eating the banana, he was strapped into the electric chair.
The switch was flown, sparks flew and smoke filled the air- but nothing happened.
The man was perfectly fine.
Well, at the time, there was an old Bulgarian law that said a failed execution was a sign of divine intervention, so the man was allowed to go free.
And somehow, he managed to get his old job back driving the train.
Having not learned his lesson at all, he went right back to driving the train with reckless abandon.
Once again, he caused a train to crash, this time killing two people.
The trial went much the same as the first, resulting in a sentence of execution.
For his final meal, the man requested two bananas.
After eating the bananas, he was strapped into the electric chair.
The switch was thrown, sparks flew, smoke filled the room- and the man was once again unharmed.
Well, this of course meant that he was free to go.
And once again, he somehow manages to get his old job back.
To what should have been the surprise of no one, he crashed yet another train and killed three people.
And so he once again found himself being sentenced to death.
On the day of his execution, he requested his final meal- three bananas.
"You know what? No," said the executioner. "I've had it with you and your stupid bananas and walking out of here unharmed. I'm not giving you a thing to eat, we're strapping you in and doing this now."
Well, it was against protocol, but the man was strapped in to the electric chair without a last meal.
The switch was pulled, sparks flew, smoke filled the room- and the man was still unharmed.
The executioner was speechless.
The man looked at the executioner and said "Oh, the bananas had nothing to do with it. I'm just a bad conductor." 🚂
A man is lying on the beach, wearing nothing but a cap over his crotch. A woman passing by remarks, "If you were any sort of a gentleman, you would lift your hat to a lady." He replies, "If you were any sort of a sexy lady, the hat would lift by itself." 😎
A girl noticed hair growing between her legs and asked her mom about it. Her mom said it was her monkey and it grows hair.so she told her sister and her sister said that aint nothing mines already eating bananas. 🍌
My farmer friend used his stimulus money to buy chickens.
He got his money for nothing and his chicks for Free. 😊
Someone broke into the local Police Station and stole all their toilet seats.
The police have nothing to go on.
Science is nothing but a group of atoms trying to understand itself 🔬
Guess what proton said to the Electron

Well, nothing much ... He just asked him why he's always negative and pessimistic.
A woman was shopping at her local supermarket, where she selected a quart of milk, a carton of eggs, juice, and a package of bacon.
As she was unloading her items on the conveyer belt to check out, a drunk standing behind her, watched as she placed her items in front of the cashier.
He said, "You must be single." The woman, a bit startled, looked at her four items on the belt, and seeing nothing particularly unusual about her selections said, "Well, y'know, that's right. But how in earth did you know that?
The drunk said, "Cause you're uglier 'n shit."
A man is lying on the beach, sun bathing, wearing nothing but a cap over his dick.
An ugly woman is passing and remarks "If you were a gentleman, you would lift your hat for a lady."
He replies "If you were any sort of lady, the hat would lift itself!"