Random joke about SOMETHING:
" Try to learn something about everything and everything about something "🌷
~ Thomas Henry Huxley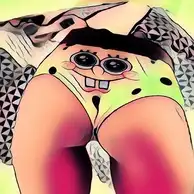 Selected jokes about SOMETHING:
Caribbean male pickup lines: They are Punny!
I hope you came with a library card because I need to borrow you.
Is your name Google? You have everything I am looking for.
Hold me tight girl and feel the boyfriend material.
I am walking behind you because my mama told me to follow my dreams.
Do you believe in love at first sight or should I walk in front of you again?
(While rubbing eyes) Girl, something is wrong with my eyes, I just can't take them off you.
You are like the Great Wall of China, I just can't get over you.
You remind me of a lobster, all the meat is in your tail.
I heard that you are good in math, can you replace my X without asking Y?
You must come from ISIS because you are the bomb!
I was feeling a little off, but you turned me back on.
I want to be a gardener so that I can plant my tulips on your tulips.
More jokes about SOMETHING...